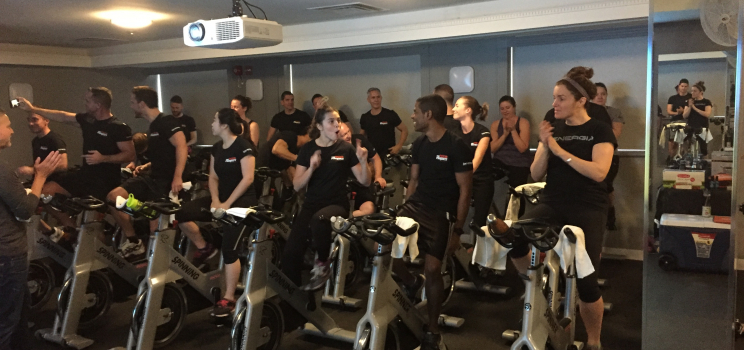 They came, they spun, we conquered together!
What an amazing showing of support at our 5th Annual Spin-A-Thon. It was a huge success. With almost 100 registered spinners, we received to date 398 donations raising $34,369 to help at-risk kids. You all rock!









Donations accepted through March 31st!
We are still just shy of our $40,000 fundraising goal. With your support, we can still get there. You can donate until Friday, March 31, 2017. Please give what you can!
Thank you to our sponsors
A big THANK YOU to our host with the most: Energia Athletics. Without you, there would be no Spin-A-Thon!
Year-after-Year, Brian Elder and the BE-AT-HOME Team come through in a big way. Thank you for being a Silver Sponsor this year.
Dear Scotiabank, thank you for providing event volunteers and for matching funds.  Your generosity through the years makes us smile. 🙂
Finally, a big thank you to our prize sponsors:
See you all next year to get fit, have fun and help young people reach their full potential.