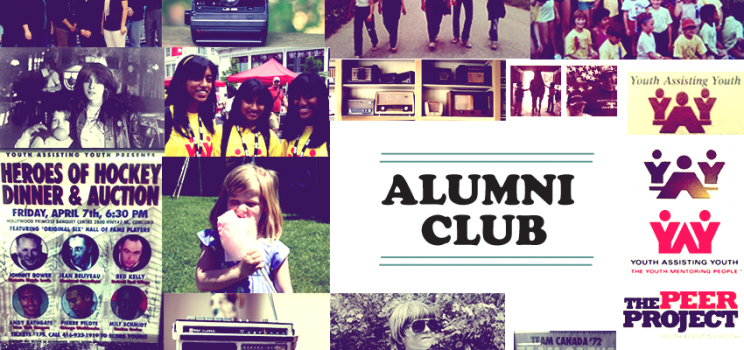 Are you a former Youth Assisting Youth (YAY) or Peer Project mentor, mentee, donor, staff or board member? We've missed you and would love you to join the Youth Assisting Youth | Peer Project Alumni Club!
As we look forward to our 40th Anniversary in 2016, The Peer Project | Youth Assisting Youth wants to find and thank the thousands of youth, families and volunteers that have helped make our mentoring program a life-changing experience.
We want to know how you were involved with YAY, how you're doing, and how your life was impacted. Please join us and share your story, so that we can inspire others who want to get involved.
What is the Alumni Club?
The Alumni Club is designed to bring together past and present mentors, mentees and stakeholders. Through the club, you can share your stories, connect with friends and learn about upcoming recognition events.
Next year is our 40th anniversary and we want to celebrate with the entire Peer Project | Youth Assisting Youth family! Your contribution has been critical to our success, and we want to share the many inspiring stories from our long 40 year history.
We've recently captured some stories about our current mentors and would love to share your story to inspire the next generation of youth.
Share your story, get connected and come celebrate with The Peer Project!
Fill in the below short form and connect on our social pages.
Alumni Club on Facebook
Alumni Club on LinkedIn