Creative Activities to Connect Mentoring Relationships Online are More Important Than Ever
To ensure physical distancing doesn't mean social disconnection, Youth Assisting Youth has adjusted and adapted to the ensure mentors and mentees continue their relationships while they may be separated due to Coronavirus COVID-19. As we're forced to stay apart, mentoring and relationships are more important than ever, especially for kids and youth.
How we create and support mentoring relationships may look a little different for the foreseeable future, but we're still working hard to deliver our services. During and after this crisis, caring, supportive relationships will be even more critical, as we all recover and adjust.
Let's just start out by saying the struggle is real. With more time spent indoors and away from others, finding ways to virtually connect with your mentor, mentee and friends become an activity in itself. But have no fear! We've got you covered!
We've pulled together some ideas that will help you, your mentee and friends stay connected during this difficult time.
1)    Stay Active with the ParticipACTION App
From custom indoor workout videos, to tips to get active in your own backyard, to a dedicated At-Home Activity content stream, the FREE ParticipACTION app has loads of fun ways to help you to stay active and break up sedentary behaviour!
ParticipACTION is here to remind you that the best way to stay happy and healthy during these trying times is to incorporate active breaks into your day! Even a ten-minute burst of heart-pumping movement can help you Unwind Better, Sleep Better, Focus Better and most importantly Happy Better!
The FREE ParticipACTION app will be your go-to source for motivational content to help you stay active and healthy. Fun ways to get moving include indoor workout videos, at-home activity content streams and tips and tricks to get active at home.
Because Everything Gets Better when you get active!
2) Stay Connected with Apps like Houseparty
Houseparty was a face-to-face social networking app that allowed up to eight people to video chat and play games together at one time in a "room". Just as the name suggests, the app offered a virtual house party concept where you can invite friends to join and video chat with them.
What made Houseparty truly unique are the quirky features, that you can't find in traditional video apps like Google Duo or Zoom. Although the app is gone for good, it has created a huge void for the community, who were looking out for similar applications.
Since Houseparty is now dead, try these Houseparty Alternatives as a replacement.
3)    Make an Origami Zoo
Mail each of your mentee a pack of origami paper, or have them cut squares from printer or notebook paper instead. Then, start building an origami zoo.
Each time you meet you can teach a new origami animal. For example, you make cranes, frogs, penguins, bears, and a host of others. Team members can place the origami animals on the work desk, and build up a replica zoo over a few weeks or months.
Resources:
More Origami Animal Instructions here.
 4) Virtual Show & Tell
One place to find inspiration for remote mentorship building activities and virtual hangout ideas is grade school. Teachers are experts at engagement and using individual activities to help support the overall mission: to help people level up a grade.
An example of a fun activity you can do as part of a remote team meeting is Virtual Show & Tell. This activity is quick, easy and entirely free to do. To facilitate this show and tell, you can set a 1 minute timer for your mentee to find "something within arms reach that is meaningful to you." And then you do the same. Each of you then has one minute to share about the chosen object, including information like where they got it, and why they keep it.
Virtual Show & Tell is a fun way to get to know each other, and an easy way to increase participation and engagement in virtual hangouts.
5) Exciting Sponge
Similar to show & tell, but this time being a bit silly! 'Exciting Sponge' is a quick and easy storytelling game that use can you for remote mentor building. To play on virtual calls, each of you grabs a random object in arms-length and creates a story about it, or can default to describing a generic sponge. The goal is to exaggerate the truth about what makes that object amazing.
For example, if someone picked up an alarm clock, they could say "this is a relic from the past and someday Indian Jones 2.0, AI edition, will travel back in time and snatch it up for a museum collection."
Exciting Sponge is to remote mentor building activities as regular sponges are to washing the dishes; not necessarily essential, but pretty darn useful.
6) Rock paper scissors tournament
Try a virtual version of this classic game. You and your mentee will battle it out to see who is the rock, paper, scissors champion. It's a great way to test your reflexes, responsiveness, and encourage spontaneity. The rules are very simple:
Count to 3. On 3 both of you form one out of 3 symbols with your hands: 
"Rock" – the fist
"Paper" – the straight hand
"Scissors" – index and middle-finger pointing out
There can be 3 to 5 rounds. The game ends when somebody gets 3 wins. Who wins:
If you choose Rock, you will win against Scissors but lose against Paper.
If you choose Scissors, you will win against Paper but lose against Rock.
If you choose Paper, you will win against Rock but lose against Scissors.
Or the modern update – a digital version https://www.rpsgame.org/
7) Collaborate on a Playlist
Make a Spotify playlist that you can stream during your virtual hangout. By setting the playlist to collaborative, your friends will be able to add, delete and reorder the tracks, ensuring everyone gets a say.
8) Virtual Movie Night
If you want to still have movie night with your mentor match without risking COVID-19 spread, there are two apps to help you show or movie while chatting at the same time.
Netflix Party (a free Chrome extension) that allows you to simultaneously stream Netflix with friends. It has a chat window & play/pauses for everyone in the group so you stay synced.
There's also Canadian app for iOS and Android called, Rave, that allows users to watch any content they choose in perfect sync with friends and family, from wherever, while talking and texting in real-time.
9) Virtual Tours
On the bright side: we live in a digital age where many real-world experiences have been transformed into digital ones. Together you can explore and discover the world from inside your own four walls.
40+ Virtual Field Trips to Take From the Couch
Ripley's Aquarium's Live Streams Walk With Penguins & Watch Octopus Feedings
Royal Ontario Museum Google Street view Virtual Tour
Vancouver Art Gallery Google Street view Virtual Tour
Canadian Museum of History Virtual Morning Star Mural Exploration
Canadian Museum of History Interactive Playhouse History of Toys
Google Arts & Culture Top 10 Museums You can Explore Right Here, Right Now
Google Arts & Culture List of 1200 International Museums with Virtual Tours
Google Arts & Culture Open Heritage Project Explore Iconic Locations in 3D 
Virtual Museums – A Great Roundup
Virtual rides on Disney attractions 
10) More COVID-19 Kid Ideas & Activities
Talk About Real Things, 15 min. livestream for teens around mental health (Mon-Friday 6:30pm EST)
CardGames.io – Play all your favorite classic card games.
Seattle Symphony Streaming Free
Marvel Unlimited subscription-only comics available for free
WWE Offers Free Access WWE Network
TIME for Kids Free for School Year 
Full List of All Education Companies Offering FREE Subscriptions
Mad Science At Home Experiments
25 Screen-Free Activities for Kids Perfect if you're stuck at home!
Bonus! How to Throw an Epic Zoom Trivia Night + Free Downloadable Templates!
Drumroll, please…a super easy, epic Zoom virtual trivia night is a great way to spice things up with your friends. And this guide makes it so simple – everything from themes to tips on how to spice up your invitation so it doesn't feel like a work meeting.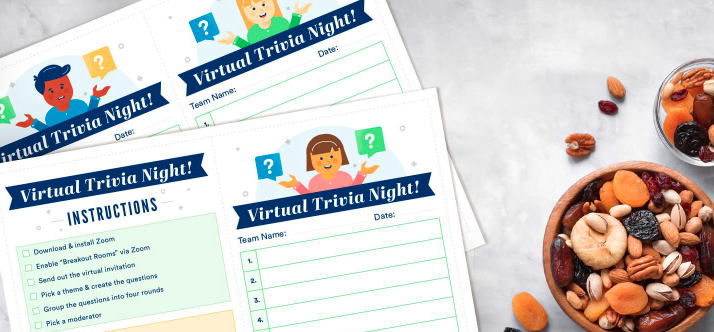 They've created everything you need in easy downloadable templates:
• Trivia Night Instructions and Editable Questions Sheet
• Trivia-Themed Zoom Background
• Team Answer Sheet
• And even Virtual Prizes!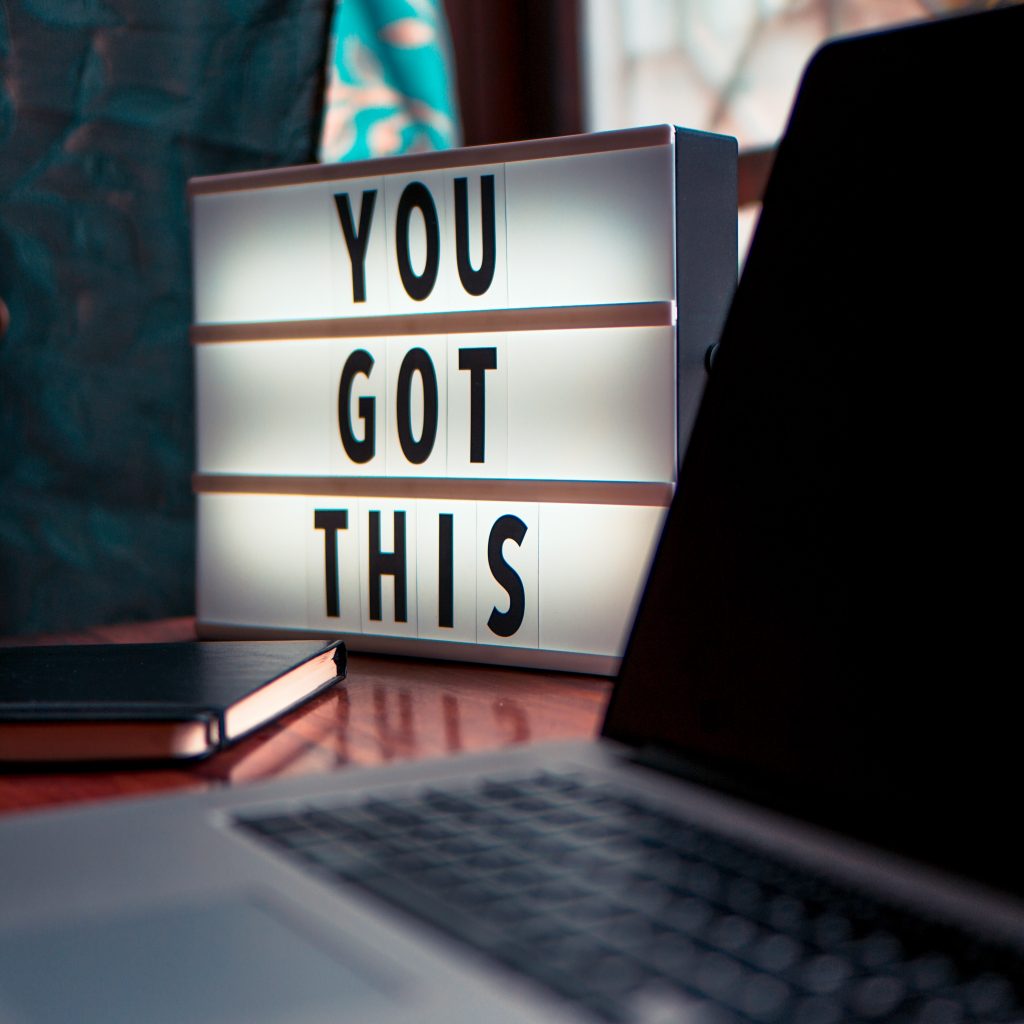 Please note that many of these activities assume the use of video conferencing platforms like Zoom, Slack, or Google Hangouts to facilitate multiple person participation. There are many platforms like these available for free if you are not already using some type of video conferencing system.