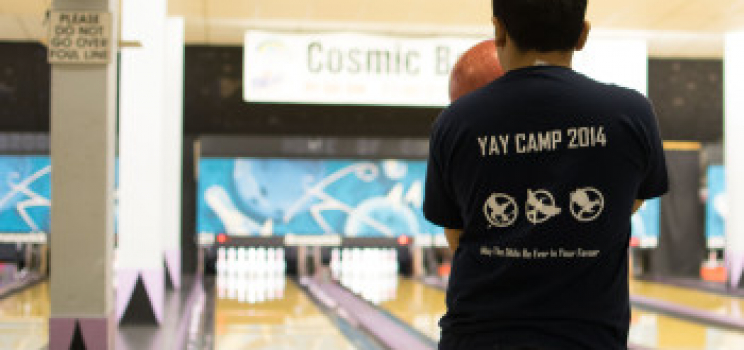 We Love the Sound of Strikes
What to do on a Sunday when it's -20C outside? Hit the lanes with The Peer Project, and strike some pins down, obviously.
Sunday bowling has been a Peer Project favourite for a little while now. We don't have a league or tournament yet, but the competition is getting stiff. There's some serious talent on the PP team.
Thanks very much to the kind folks at Bowlerama Newtonbrook, right across from the Peer Project office. Every few Sundays they're kind enough to clear some lanes and let our Matches in for a discount to roll their hearts out.
It's Fun…And It's Fun
What makes mentoring and The Peer Project so great? It's fun, says our team of Matches.
What makes bowling such a great activity? It's fun, says the team.
Well said. Our events are easy spaces for our Matches to get together with each other, and get engaged in a positive and inclusive environment. There's definitely good learning going on, but the focus and highlight reported by all invovled is the fun. Bowling is one our most popular events. It's a good atmosphere, it's a challenge, it gets people moving, and there's really nothing like the sound those pins crashing down.
"We are bowlers trying to reach our goals, but once we've hit the correct pin, the rest will come tumbling down."
Next up on our calendar is the Toronto Marlies game on Feb 7. If you want to catch the game and can help sell some raffle tickets, please give Andre a shout at [email protected] It's a lot of fun, and a great way to raise some funds for the PP!
And don't forget the Peer Project 24-Hour Spin-A-Thon is happening Feb 21. Registration is open now!!
Here's a few of our favourite pics from our last bowling outing.