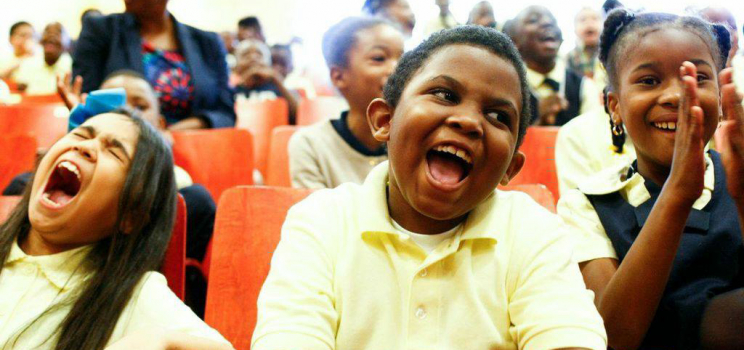 Last September, Hamid Aminzada was fatally stabbed in the hallways of North Albion Collegiate Institute. Aminzada, a 19 year-old student, was trying to break up a fight between two students. His tragic and violent death was the second to take place in a school in the history of the Toronto District School Board.
In October, the TDSB launched a school safety panel to review the incident and find ways to improve safety and care for students and staff in Toronto schools. Dedicated to Hamid Aminzada, the panel's report was released on Wednesday to the public.
The School Safety and Engaged Communities Report makes some 41 recommendations, calling for "action in various areas, including crisis response, caring and safe environments, policies, procedures and practices for safety in schools, and community engagement and support."
Peer Mentoring Creates Safe Environments
Among the recommendations to create caring and safe environments, the report highlighted Peer Mentoring as a way to build connections and positive associations between students and the school.
Already, NACI has a number of successful initiatives in place that help students connect and support each other. However, like many Toronto area schools, there are big hurdles getting everyone on board and making the experience work for everyone. Some of the top challenges include bullying, and integrating newcomers into the culture and education system. This is for both newcomers to Canada, but also grade nine students entering high school without the right skills and social abilities.
With input from NACI students, the report recommends Peer Mentoring program that would match incoming grade nine students with senior students. Teaming up with older students would help with the transition process into high school, and help new students feel connected and welcomed. Peer mentoring also helps create a social space where students can turn to each other for advice and support.
From the School Safety and Engaged Communities Report:
"School environments should be safe, clean, nurturing and stimulating where those who work and learn feel pride and comfort in their surroundings.  This type of environment is created by having a supportive, respectful and positive tone in the school, a building which is clean and safe, programs that support students and help them excel, and processes that are clear and easy to follow."
Read the full report HERE.
Want to know about Peer Mentoring and school safety?
Visit thepeerproject.com or send us an email.