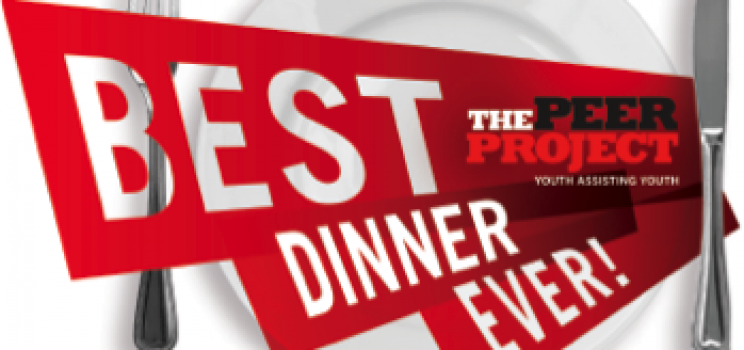 On Tuesday, July 21, our favorite hosts and partners,  Glen & Jamie will host the third annual Best Dinner Ever!
We are very excited to be part of this special event. This time around we are thrilled to announce that celebrity Chef Lynn Crawford and Chef Lora Kirk will be opening the doors to their renowned restaurant Ruby Watchco! It's an exclusive and intimate evening of culinary excellence, featuring an amazing dinner made with the very best home-grown, local, and seasonal products.
And, of course, all proceeds go towards supporting The Peer Project's unique peer mentoring programs for at-risk youth in the Greater Toronto Area.
Presented by Glen & Jamie

Glen Peloso and Jamie Alexander are celebrated designers, TV personalities, and co-founders of the renowned Peloso Alexander Interiors. A few years ago the duo took on the task of organising and hosting a series of events to support peer mentoring and The Peer Project. And so the Best Dinner Ever was born! This is the third year Glen and Jamie will host what undoubtedly be an exceptional evening of culinary excellence and philanthropy. We thank Glen and Jamie for all their support and being the fantastic sponsors and friends that they are!
Our Gracious Hosts: Lynn Crawford & Ruby Watchco
Adding another level of excitement to the event, we were thrilled to learn that this year's BDE will be hosted at the legendary Ruby Watchco restaurant. Ruby Watchco is the brainchild of award-winning chef Lynn Crawford, former Executive Chef of the Four Seasons in Toronto and New York. Lynn is also the star of Pitchin' In, the high rating TV series on Food Network Canada.
In 2010, Chef Lynn took her love and esteemed experience and opened Ruby Watchco, to much critical acclaim. The restaurant embodies her philosophy that food should be locally grown, harvested and raised, and cooked to perfection with heart. Also on the Ruby Watcho team is Chef Lora Kirk, who is regarded as one of Canada's leading chefs with over 15 years of international culinary experience. It's an incredible team that serves guests with the most fun, memorable, and delicious experience possible.
Update: Tickets to the Best Dinner Ever are now sold out!
Thanks everyone for supporting such a great cause!