Not all heroes wear capes, some wear backpacks! Zach Smith is a hero to at-risk kids in our peer mentoring program. Zach is hiking solo from Mexico to Canada – just him and his backpack – in support of Youth Assisting Youth– a charity very close to his heart.
Zachary Smith is a resilient, determined young man with a passion for youth mental health. Similar to most of us, mental health has had a big impact on Zach's life.
Zach embarked on a 5 month 2,653 mile journey from Mexico to Canada…on foot…just him, his backpack and the deserts, mountain ranges, forests and rivers between three countries. He'll be hiking the Pacific Crest Trail, one of the best long-distance trail experiences on Earth, through California, Oregon and Washington, to his finish line in British Colombia, Canada. We're so lucky and grateful that Zach not only chose to use his hike as a platform to help youth with mental health issues, but also that he selected our peer mentoring program as his charity of choice!
Thank you Zach! But we're not surprised that Zach chose to support YAY. Our One-to-One Peer Mentoring program is proven to improve mental health and reduce anxiety and depression for youth participants.
Zach has raised $5,937 (to date) of his $7,500 goal!
We're so excited to be on this journey with him and following his progress every step of the way. But as Zach does the hard part (how many steps are there in 2,653 miles anyway?), we're doing our part to help him reach his goal!
Please donate…share his campaign…or both!
Zach needs all the help he can get – and we have hundreds of at-risk kids on our waitlist who need support to improve their mental health! All money raised goes directly to our youth mentoring program, giving those youth on our waitlist specialized support, a positive role model and hope for a bright future. By supporting Zach on this incredible journey you are making a difference!
Together, we're helping youth across Toronto to improve their mental health, while creating awareness to stop the stigma that affects so many of us.
Zach is a real-life, backpack wearing hero, and we're proud to call him a YAY Champion! Thank you Zach, for inspiring youth around the world to celebrate their challenges one step at a time!!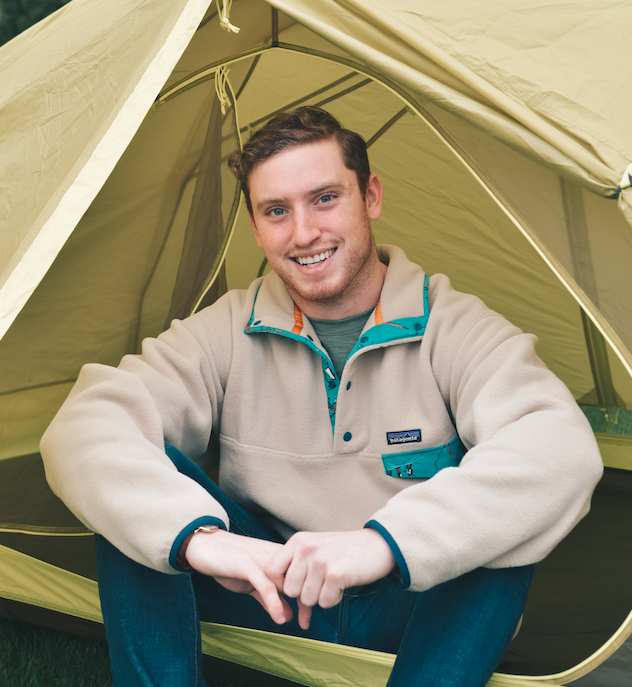 "Like my hike, tackling the issues surrounding mental health is a challenging journey which must be taken one step at a time."

Zach Smith – who clearly understands the stigma and struggles of coping with a diagnosis.
Is there an exciting challenge or event coming up in your life? Use it to fundraise for youth mentoring in Toronto and York Region! We'd love to help you, contact Ed Carlson
Special Thanks to Newell Brands Darrel Zehr & Jeboah Miranda with Zach Smith (top image) and Marmot